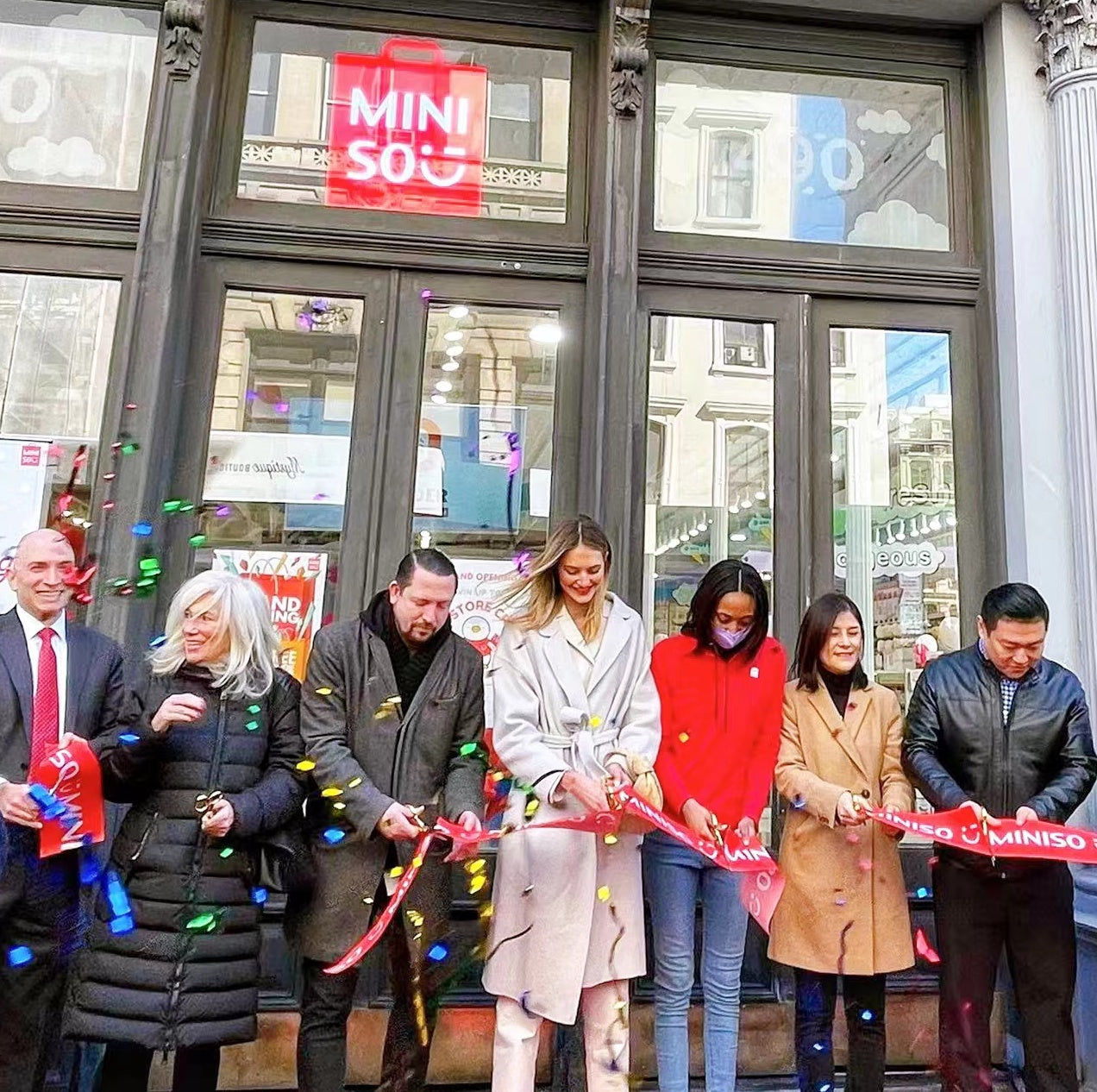 PenPen says Hi to y'all at MINISO's 1st Flagship Store in North America!
Oh Hello New York!
Did you notice that our MINISO Wish Bus was driving around New York on February 26th?
That was because… Our very first flagship store in SOHO, USA was finally here!
Under all safety measures, we rolled out the red carpet, opened our glass doors to welcome y'all right away with Giant PenPen and the brand new Wink Chair (with a big smile as always ;) ) We made sure that you didn't miss out on any of your favourite MINISO picks as we included a lot of our classic and new products. If you were one of our early comers in queue that day, we have also given out our free goodie bags. Hope you had fun shopping around with your family and friends! By the way, were you guys able to win a plushie from our claw machine?
We were super grateful to see you all visiting us, witnessing MINISO reaching one of our biggest milestones along our North America adventure. This means a lot to us, and we promise to stay young, bold and fun. 
You can find us at 490 Broadway Avenue, New York, New York 10012, United States!
Don't worry. PenPen and his MiniFamily will always be there at SOHO to meet you! XOXO
---
Stay In The Loop!
Get Exclusive Offers and Updates from MINISO